Joshua Rubenstein has been professionally involved with human rights and international affairs for over forty years as an activist and independent scholar with particular expertise in Russian affairs.
Mr. Rubenstein is a longtime Associate at Harvard University's Davis Center for Russian and Eurasian Studies. He is the author and editor of several major works on Soviet and Soviet Jewish history, including biographies of Leon Trotsky and of the writer Ilya Ehrenburg. He has also written about the history of the Soviet human rights movement and about the Holocaust in German-occupied Soviet territory.
Joshua Rubenstein was on the staff of Amnesty International USA from 1975 to 2012, serving as an organizer and Northeast Regional Director. He is now Associate Director for Major Gifts at Harvard Law School.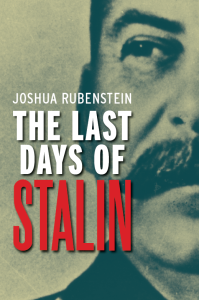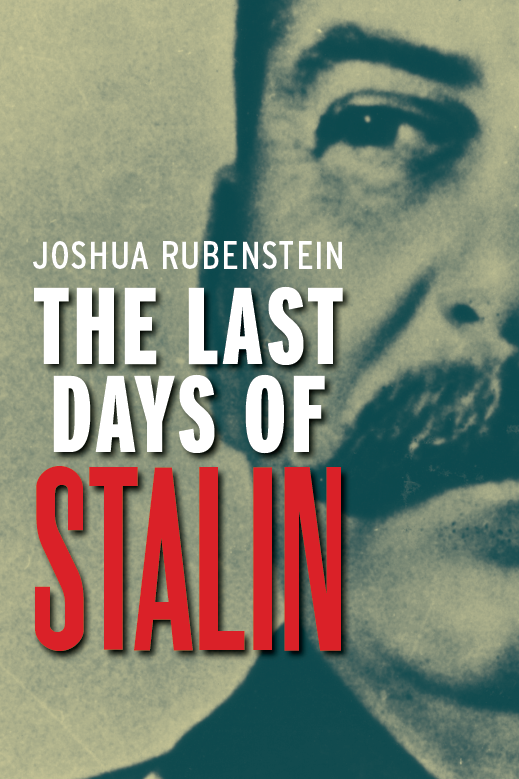 Due out in the spring of 2016 from Yale University Press
The Last Days of Stalin takes us back to the second half of 1952 when no one could foresee an end to Joseph Stalin's murderous regime. He was poised to challenge the newly elected U.S. President Dwight Eisenhower with armed force, and was also broadening a vicious campaign against Soviet Jews. Stalin's sudden collapse and death in March 1953 was as dramatic and mysterious as his life. It is no overstatement to say that his passing marked a major turning point in the twentieth century. As Joshua Rubenstein writes in his introduction, "Stalin's death gave the Kremlin and the West the chance to escape the grim reality of his nightmarish imagination, a challenge they failed to accomplish. That failure haunted the world for decades to follow."