Joshua Rubenstein has been professionally involved with human rights and international affairs for over forty years as an activist and independent scholar with particular expertise in Russian affairs.
Mr. Rubenstein is a longtime Associate at Harvard University's Davis Center for Russian and Eurasian Studies. He is the author and editor of several major works on Soviet and Soviet Jewish history, including biographies of Leon Trotsky and of the writer Ilya Ehrenburg. He has also written about the history of the Soviet human rights movement and about the Holocaust in German-occupied Soviet territory.
Joshua Rubenstein was on the staff of Amnesty International USA from 1975 to 2012, serving as an organizer and Northeast Regional Director.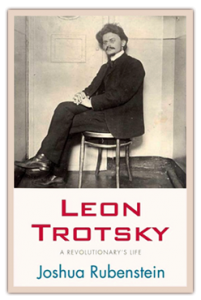 Now in paperback
Leon Trotsky: A Revolutionary's Life
Joshua Rubenstein's latest book is Leon Trotsky: A Revolutionary's Life for the Jewish Lives series at Yale University Press; it was first published in October 2011 and re-issued in  paperback in the fall of 2013. A Spanish translation has also appeared.
As Mr. Rubenstein writes in his preface, "Leon Trotsky haunts our historical memory. A preeminent revolutionary figure and a masterful writer, Trotsky led an upheaval that helped to define the contours of twentieth-century politics."